The principles behind the JC Marketing brand... Our owner has us focused on YOUR promotion, not self-promotion!


Approaching four decades of marketing, branding and advertising success, Joseph (JC) Cekauskas (surname pronounced See-cows-kiss) is a boundary pushing, brand elevating marketing expert with the energy, creativity and passion to inspire and elevate those around him ...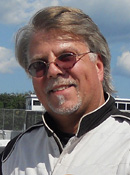 Accountable & reliable ... a technical and yet artistic visionary—Joseph is a NO B.S. results and performance driven strategic and tactical marketing professional with proven, measurable success in brand development and management. JC's able to do more with less. That means you don't need a 'Nike-sized budget' to grow your business.
Skilled at 'connecting the dots' ...
Joseph's always leveraging the latest business communication advances for our client's benefit. JC is a master creator and innovator possessing a true 360-degree, multi-channel view of marketing and brand strategies. Considered a behavioral scientist by those who know him, Joseph knows the key areas to best position your company. For him, marketing is about communicating 'value(s).' A small sample that prove his methodologies really work can be found here: http://www.jcmcom.com/studies.html.
When advertising peers talk about Joseph's abilities, they say "Companies have teams & layers of people who do what Joseph is capable of doing all by himself. A layered thinking dynamo, his marketing knowledge, execution skills AND energy are unrivaled. A benefit to your business, it's reassuring to know that you can sit one-on-one with Joseph … and instantly unleash his ideas from concept to completion!"
"What makes Joseph Cekauskas different from anyone who does marketing?"
Joseph is confident when he says, "Honesty, integrity, morals and ethics can be achieved in business. That's what we stand for. We don't say we can do things just to 'get the job.'" He adds, "Proven marketing strategies are always the foundation and yet CREATIVITY IS MY POWER TOOL! I'll blow you away from concept to delivery utilizing our proprietary NO B.S. strategic & innovative marketing—along with design/execution skills. I'm confident no other marketing expert can offer you this. Skeptical? I am blessed to be a marketing strategist / consultant ... writer ... photoshop guru ... traditional pen to paper illustration, typographer & digital graphic artist ... an offset printing expert ... web guru ... and a HDvideo creative director all rolled into one." He adds, "These vast array of skills didn't come overnight—it took a lot of commitment, passion & desire. The consistent results I produce for our client's is worth it. A global thinker, I'm not afraid to put it on the line. Experience has given me in-depth knowledge of 'WHAT-to-do' ... as well as 'HOW-to-execute the strategy and deliverables!' I'm not afraid of pressure—I can easily go 'no-huddle.' No-huddle means I'm accessible, flexible & nimble! For me, change and extreme deadlines are NOT adversaries."
We offer you access to the following team members: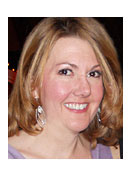 Heather Hudson, JCMC's business development/marketing executive, is a multi-faceted professional not only in her total understanding of strategic marketing but in the way she builds lasting, meaningful partnerships with our clients. Working in tandem with Heather ensures that every project starts off right and stays on course because of the way she relates one-to-one with each individual, hears their ideas and captures their vision. Her sincere attention to you and what matters most is interpreted by our team of marketing professionals, and results in a product that hits your customer hard and brings amazing measurable results. She utilizes her dynamic personality to educate and guide you through the development process because she is also a gifted copywriter and marketing specialist with an appreciation of - and eye for - great design. Heather is a detail-oriented woman who has every quality and skill essential to build your business' best marketing package, whether it's print ads, HD video creation, websites, media spots, packaging, QR codes and so much more. And because JCMC is the only marketing specialist who can provide 360-degree campaigns, she is capable of connecting all the facets of your marketing needs together to bring a cohesive message to your audience…it all starts with Heather. Within five minutes of meeting her, you will know why JCMC is the right choice.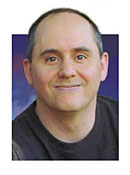 In January of 2006, Felix Mimó was named our director of internet operations. Prior to JC Marketing Communications, Felix teamed with Joseph at his previous ad agency. Their work relationship spans 20 years. Felix heads JCMCs team of internet solution providers who accomplish client goals from design...through programming...through Search Engine Optimization. Felix's client focused, out-of-box thinking allows the teams designs to be unique for each client. Programming skills add an esoteric value to the teams design solutions. This enables JCMC to enhance your web presence...the results speak for themselves.
Our photography department is headed by Mike Giannaccio. An outstanding contributor for nearly 30 years, nearly all of Mike's photo work is featured in our portfolio of final deliverables. A consummate lighting and color technician, Mike is responsible for both our video and still photography assignments. Whether on-location or in-studio, Mike is always willing to go above and beyond to get the best shot or edit possible. An adventurous guy, Mike enjoys traveling with his wife and two children.

Walt Thiessen joined the team in 2012 as our online marketing and web development guy. Walt's been working with the web since the Internet's inception in 1992. He is an expert at all aspects of online business promotion, including social media, local search, and cpc and cpm advertising. He is a Google specialist and knows Facebook better than 95% of the marketers out there who claim to know the #1 social network in the world. Walt and Joseph previously worked together in the late 1980s and early 1990s.
Walt is also a Google Certified Adwords Professional, making him a member of an elite club that consists of less than 0.3% of all Adwords campaign managers. You can rest assured that your company's search marketing campaign will be in expert hands and that he'll get you the best results possible in your pay-per-click campaign to bring you new customers.
Our JCMC team of marketing colleagues come from diverse backgrounds including corporate communications and direct response marketing philosophies. Combined, our team has nearly 200+ years in marketing and public relations. Our team has performed successfully for clients in hundreds of market segments across the U.S., as well as globally—from start-ups to Fortune 100 companies. Their focus is on making the client successful on many levels, thus increasing market share, profits and revenues. Whatever your marketing goal—public relations, marketing consultation, marketing plan, market research or maximizing your internet presence—our colleagues will provide a solution.
Brendan P. Robinson is an engaging, high-energy, laser sharp marketing and graphic design specialist. His meticulous attention to detail and passion for all things "marketing and design" allows Brendan to provide a wide range of business solutions in a world where a comprehensive understanding of your customer, timing and accuracy are the key to your business's success.
In essence, Brendan creates tools to make your business thrive, thus allowing you to have more time doing the things you want to do.
Brendan enjoys building and maintaining relationships, networking, and is a life-long learner, which means he is repeatedly adding more tools that will benefit you.
Never afraid of the spotlight, Brendan loves being the lead singer for a band and a big supporter of local music.